FUNd Development Committee
Would you like to get involved and help raise funds to support good causes?  You can join the Arc Northland Fund Development Committee.  We have an annual fundraiser called Chocolate After Dark and we are starting to gear up for our 70th Anniversary celebration taking place in the fall of 2021.  For more information, please contact Laurie Berner, Executive Director at 218-726-4860.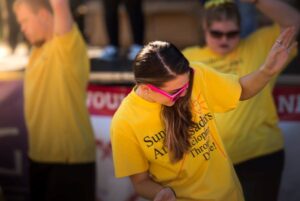 Arc Northland offers a variety of services to help and support individuals and families with disabilities throughout Northeastern Minnesota.
We are successful in advocating for people with disabilities and their families because of the support of local businesses and community members.
Please consider making a contribution that will improve the future for people of all ages with disabilities throughout Northeastern Minnesota.
Need help? Let us know what questions you have and how we can help.