Groups
Young Adults Club (YAC)
YAC is an Arc Northland sponsored group that provides skill building and recreation for young adults who have a Fetal Alcohol Spectrum Disorder. The group works on building skills in areas like menu planning, meal preparation and community/social integration. The group is open to young adults ages 14-25.
1st and 3rd Sundays in Duluth
4:30-6:00 PM
Confirm location at 218-340-6428!
People First
People First assists adults 18 years of age and older to grow and expand in self-advocacy skills, fully participate in the communities where they live and  engage legislatively with elected officials and candidates.  People First is currently meeting virtually twice monthly using Zoom. If you would like more information, please contact Tracy Jenny at (218) 355-8550 or by email at: tjenny*AT*arcnorthland.org.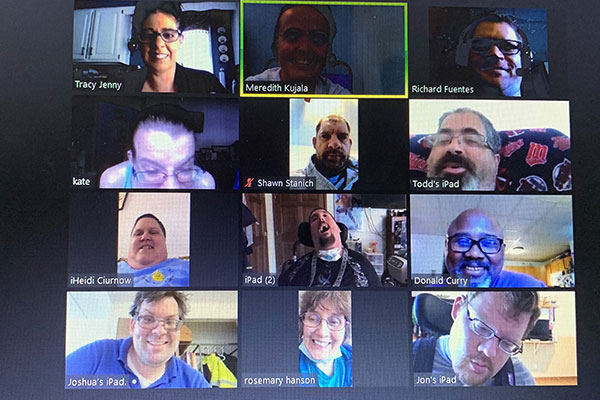 Arc Northland offers a variety of services to help and support individuals and families with disabilities throughout Northeastern Minnesota.
We are successful in advocating for people with disabilities and their families because of the support of local businesses and community members.
Please consider making a contribution that will improve the future for people of all ages with disabilities throughout Northeastern Minnesota.
Need help? Let us know what questions you have and how we can help.